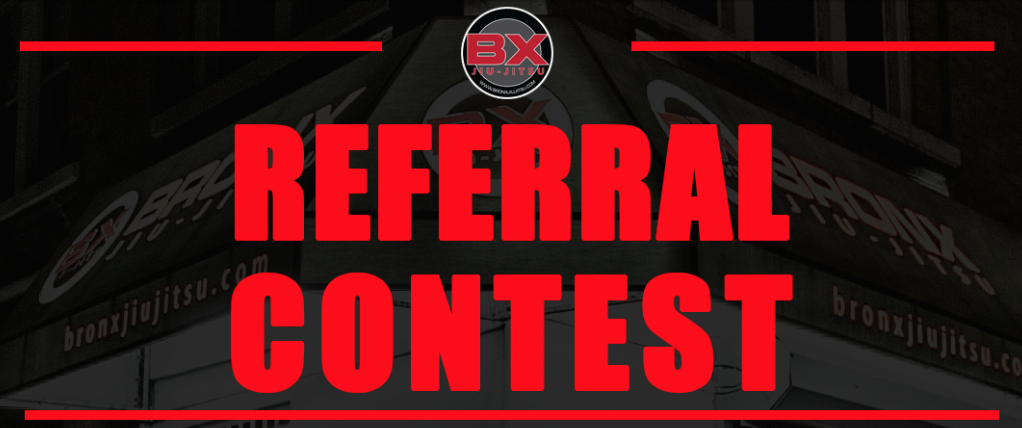 Referral Contest
Posted: September 02, 2019
All of SEPTEMBER we are running a Referral Contest!
If you refer a friend and they sign up in our Kids or Adult Martial Arts Program, you will receive $100 Cold-Hard-CA$H!
Referral must be done thru the Bronx Jiu Jitsu APP on the "Refer A Friend" Section.
Download the APP HERE.