New Year...New You (Adult Brazilian Jiu-Jitsu)
Posted: January 01, 2020
New Year...New You - Adult Brazilian Jiu-Jitsu Classes
New Year. Same You. Just Better. Jiu Jitsu normally makes you think of self-defense, being strong, fit and safe. The truth is, it's all that and WAY more! Get started today and make 2020 your best year ever!
What's Included:
6 Weeks of Classes (2 Classes Per Week)

Free Uniform OR Free Pair of MMA Gloves

ONLY $149
No Commitment. No Registration Fees. Valid For First Time Members Only.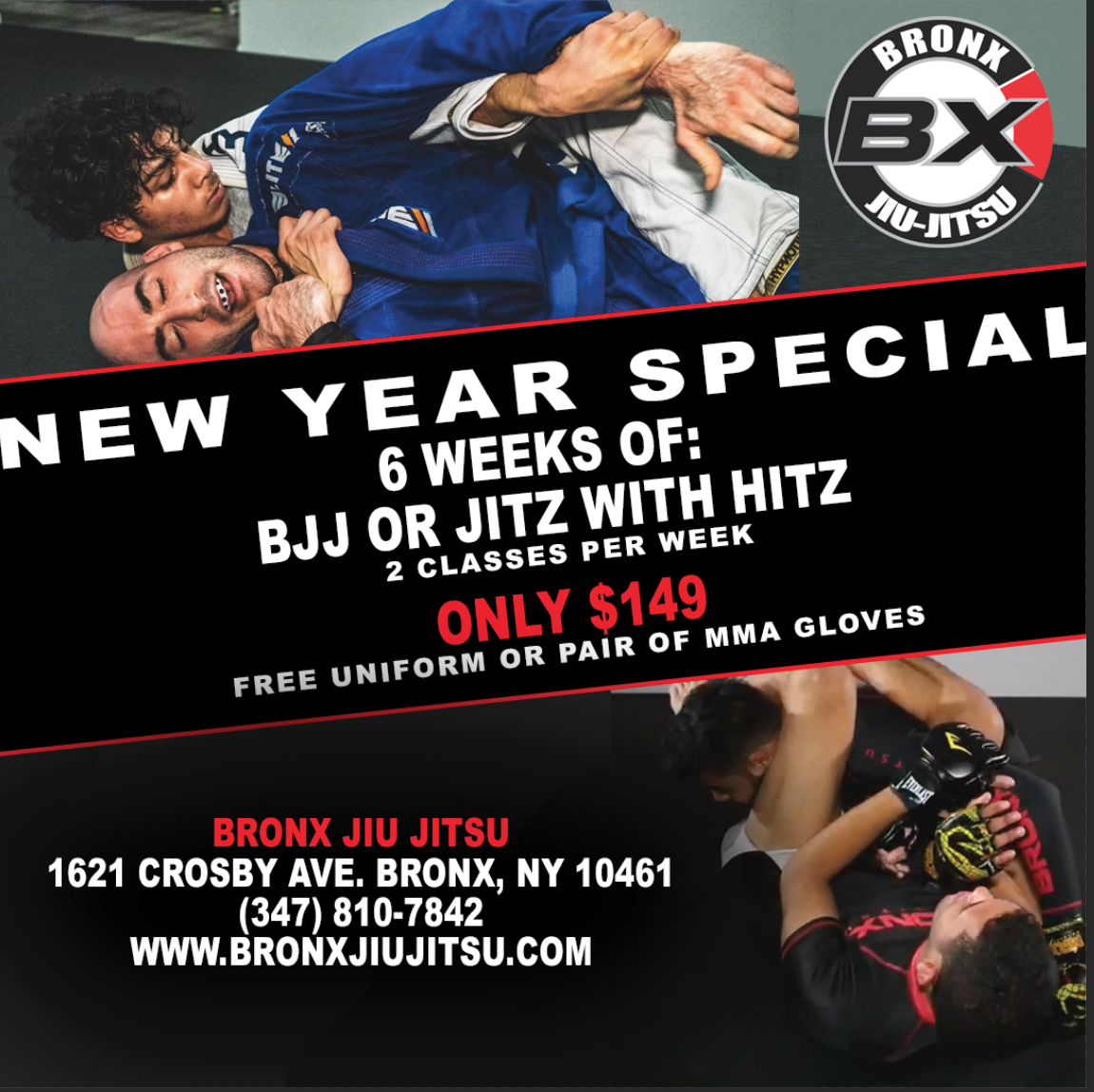 Click HERE for more information!