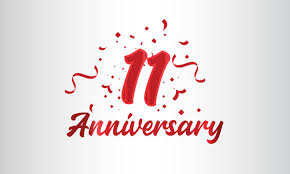 BXJJ's 11 Year Anniversary Celebration - Saturday, May 20th
Posted: April 29, 2023
Anniversary Celebration on Saturday, May 20th (10AM-2PM)
This event is open to the public with free classes during the event. We will also have crazy anniversary specials.
Come help us celebrate with free classes, food, drinks, face painting for the kids after participating in a class, and much more!
We will be raffling off awesome giveaways too!
Schedule:
10:00AM - Kids Martial Arts Class (Ages 4-7)
11:00AM - Kids Martial Arts Class (Ages 8+)
12:00PM - Adult Martial Arts Class
1:00PM - Adult Martial Arts Class
Click HERE to Register