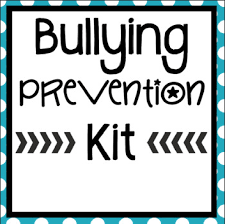 Bully Prevention Kit
Posted: October 11, 2023
October is National Bullying Prevention Awareness Month
We would like to give everyone a Bully Prevention Kit. You can use this to help educate your child about Bullying, but more importantly teach them how to effectively deal with a bully.
There's no better way to build your child's confidence and self-defense skills with our awesome Kids Brazilian Jiu Jitsu Program.
Click HERE to learn more about our Kids Martial Arts Program for Ages 4+!