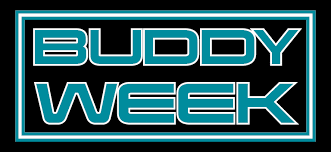 Buddy Week - Week of July 11th
Posted: July 01, 2022
Buddy Week - Week of July 11th

All of our Grapplers get the opportunity to Bring a Buddy (a neighbor, classmate, best friend, cousin, or sibling) to class during the Week of July 11th and have them take a super fun class with them!

What better way to have fun with your friends than doing martial arts together!
Please make sure that your buddy is at least 4 years old and signs up HERE!
Click HERE to learn more!