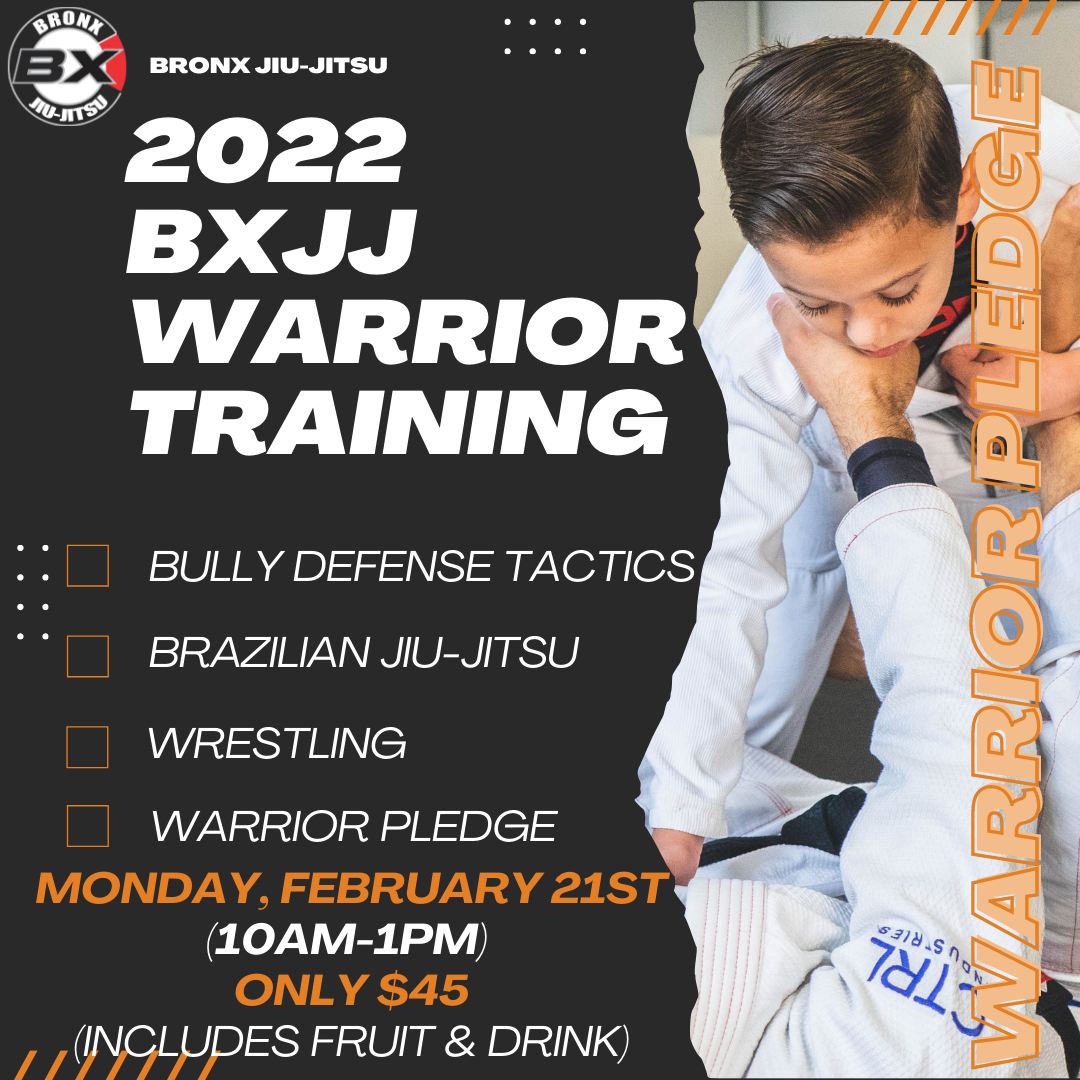 Bronx Jiu Jitsu's 2022 Warrior Training Day
Posted: January 29, 2022
Bronx Jiu Jitsu's 2022 Warrior Training Day - Saturday, February 21st
It's time to get ready for 2022 with our Warrior Training Day!
This 3 Hour Workshop will be covering:
- BJJ
- Wrestling
- Bully Defense Tactics
- & Our Warrior Pledge
We'll be providing a fruit and drink to all of our grapplers that participate, and they will also be completing our Warrior Pledge! Ages 4+. Gi required.
Register HERE